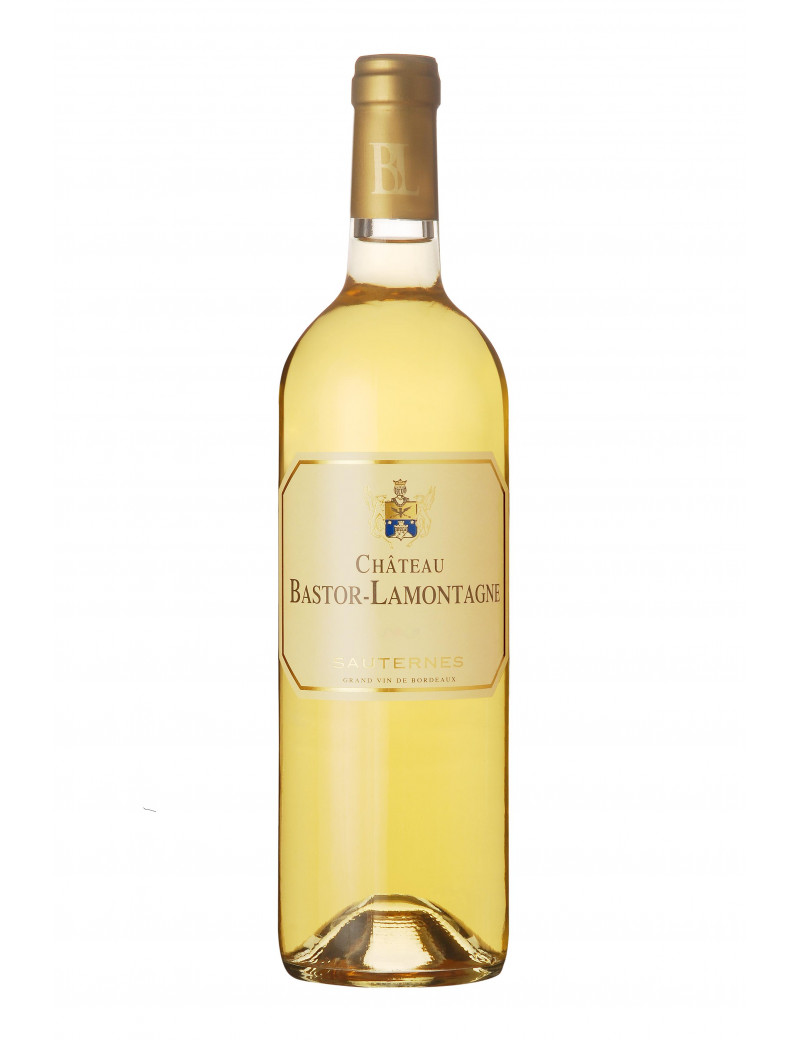  
Château Bastor Lamontagne 2014
2014 is a vintage like we love them at Bastor-Lamontagne: full of freshness and liveliness. It is a Sauternes for wine lovers full of fruit and elegance that can be enjoyed in its prime youth.
L'avis de notre expert
2014 the challenge!
"2014 was a scary year for the Sauternes region, with capricious weather all year round. Fortunately, with a hot late season and precise harvesting and vinification work, we have obtained an elegant and fresh vintage".
Margaux Reeder
Vintage 2014
Spring was particularly early and explosive, with particularly high temperatures at the beginning of March and throughout April. Despite below-average temperatures in May, flowering was early and homogenous thanks to the good weather in June and we started the summer two weeks earlier than a normal year. The dull summer made us fear the worst and the month of August will not leave great memories in the memories of...holidaymakers. Luckily the long awaited Indian summer did not fail and after a somewhat dry period in September, the first days of October saw the arrival of a welcome noble rot. The wines of the 2014 vintage are dashing and refreshingly lively. They are elegant wines with measured concentration, full of charm and energy.
Very expressive nose of citrus fruits (grapefruit, lime)
Mouth with aromas of candied orange and dried apricot. Long and delicate finish with tart notes of citron. Good overall balance for this lively and delicate wine.
Comment le servir ?
Viande
The duck par excellence, a shoulder of lamb roasted in Sauternes
Fromage
All blue-veined cheeses, Comté, fresh goat's cheese
Poisson
Ceviche of fish with citrus fruits
Légumes
Spicy vegetable tagines
Desserts
Dark chocolate and fresh fruit desserts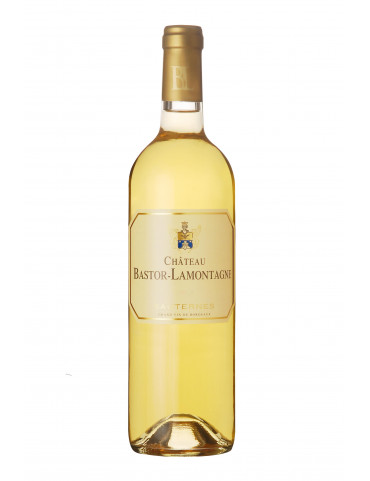 80% Sémillon
20% Sauvignon Blanc
Appellation :
AOP Sauternes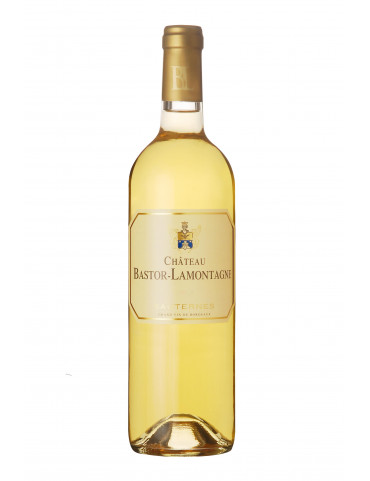 Very successful wine
"The colour surprises with its green reflections: it expresses the freshness of this wine whose airy bouquet seduces with its peach and apricot aromas and its tonic, original notes of pink grapefruit. Floral and lively on the palate, this 2014 is the perfect illustration of these fresh and elegant Sauternes, of medium concentration and great delicacy, of which Château Bastor Lamontagne is one of the forerunners. This wine is perfect as an aperitif or with exotic, finely spiced cuisine. "Guide Hachette 2018

Note: 15,5/20

Note: 17/20
Le Château
Often described as "modern Sauternes", Château Bastor-Lamontagne favours freshness and harmony. Less concentrated than some of its peers, it is a "relaxed" Sauternes as an aperitif and at the beginning of a meal, which retains all its capacity for ageing thanks to its beautiful freshness.