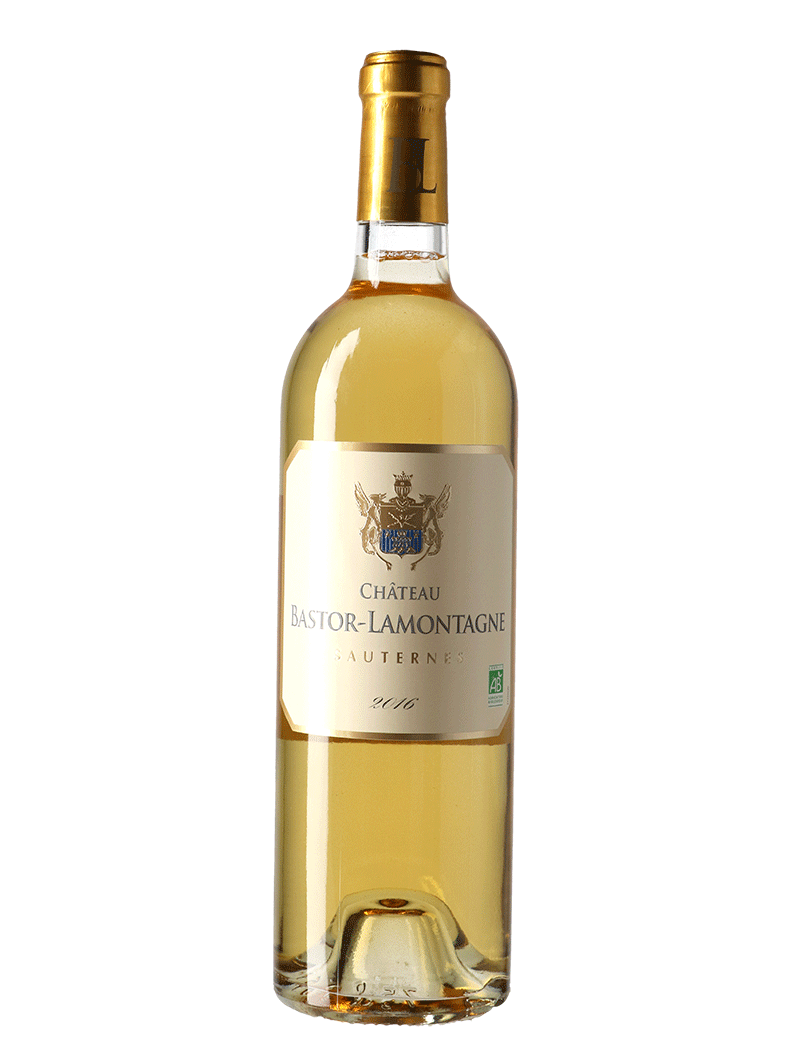  
Château Bastor-Lamontagne 2016
We are delighted to be able to share with you our responsible and environmental commitment.
This 2016 vintage is certified ORGANIC and this is the fruit of many years of work.
A vintage with intensity and spices.
L'avis de notre expert
A fresh Sauternes
''A mild winter, a late and dry summer that will last until September, the botytris will have a little trouble to settle. This vintage reveals grapefruit aromas with a moderate liquor".
Margaux Reeder
Vintage 2016
The relatively mild and very wet start to the year allowed us to have an early budburst; the spring and early summer were also very wet, putting our stress level at its maximum regarding the smooth running of this 2016 vintage. But the end of the summer, like the Indian summer that followed, was very dry and very hot, and finally allowed the vines to reach the water stress necessary for the good aromatic maturity of the grapes. waiting and we only started harvesting late. The noble rot then developed easily and regularly allowing a smooth harvest and the picking of a young and fresh botrytis.
A greedy nose. We find white fruit and exotic fruit aromas (mango, pineapple).
The palate has a beautiful freshness, then a delicate roundness. There is a nice balance with aromas of citrus peel, marmalade and spices on the finish (saffron, ginger...). This wine has substance and a nice structure.

Comment le servir ?
Fromage
Blue-veined cheeses
Légumes
Spicy vegetable tagine
Desserts
Chocolate or fruity desserts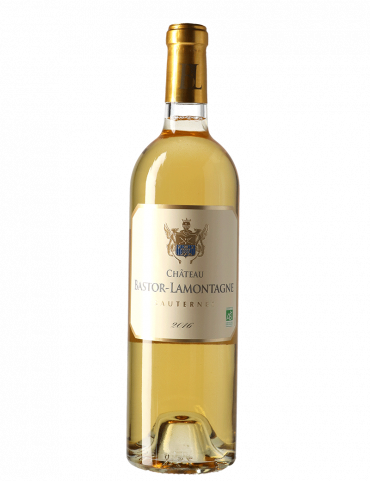 80% Sémillon
20% Sauvignon Blanc
Appellation :
AOP Sauternes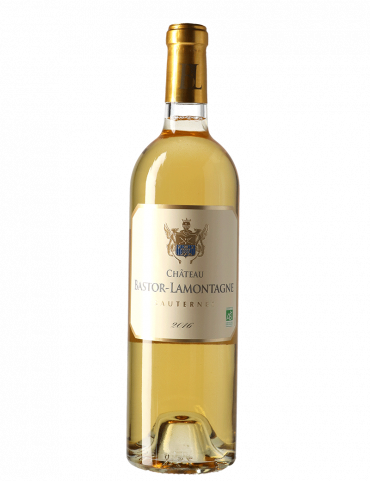 A vintage qualified as gourmet
The Wine Spectator was charmed by the delicacy of our 2016 vintage in Sauternes. We are sure that it will continue to seduce the judges in future competitions!

Note: 88-91/100
Le Château
Often described as "modern Sauternes", Château Bastor-Lamontagne favours freshness and harmony. Less concentrated than some of its peers, it is a "relaxed" Sauternes as an aperitif and at the beginning of a meal, which retains all its capacity for ageing thanks to its beautiful freshness.