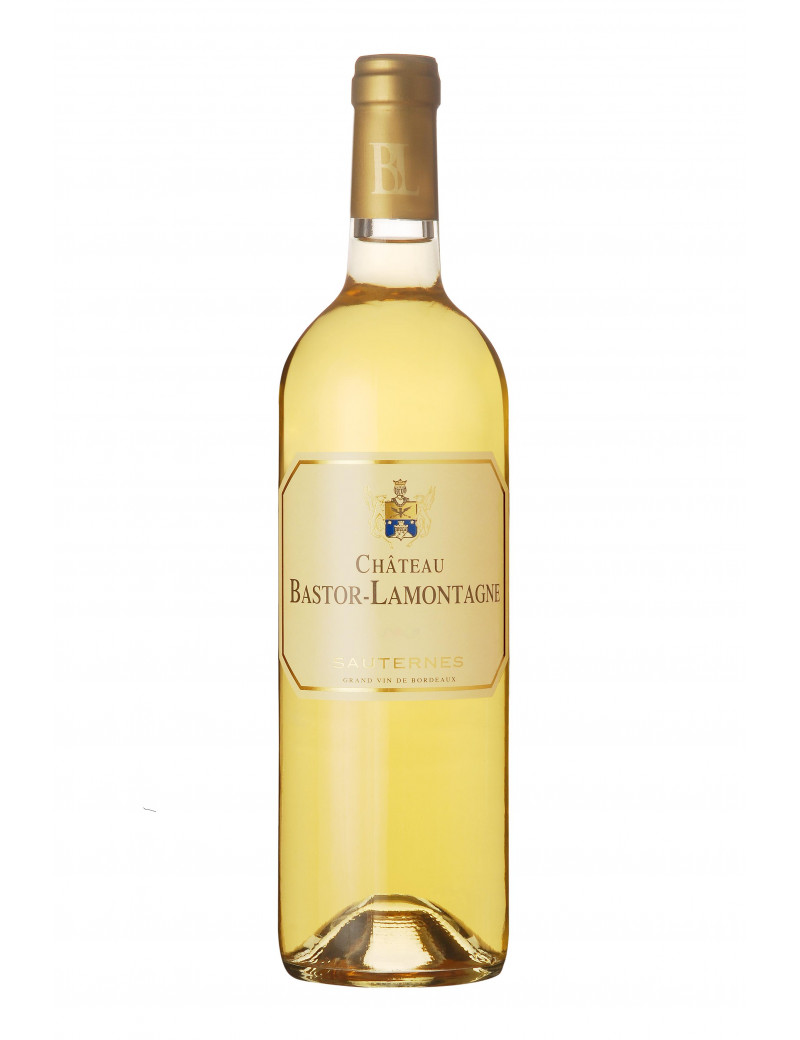  
Château Bastor Lamontagne 2013
A very good success, the 2013 vintage has a lively, very acidic, low sugar content on the palate, hence its great vigour. The wine is not coated but it retains the digestible side that characterises the terroir and the spirit of the vintage. 
L'avis de notre expert
2013 typical year very close to 2007
"Small harvest due to the very mild and humid climate in October, by preserving the best bunches of grapes we were able to obtain aromas of candied fruit with great finesse".
Margaux Reeder
Vintage 2013
After a particularly rainy winter, the budburst took place evenly at the beginning of April. The cool, wet spring, which lasted until the end of June, caused a significant delay in flowering, which took place in a chaotic manner. The favourable weather conditions in July (heat and lack of rain) and to a lesser extent in August gave us renewed confidence. After a cool and damp start to the month, a sudden rise in temperatures from 20 September onwards caused a generalised invasion of botrytis which enabled us to start harvesting from 26 September onwards. The first selections took place in optimal conditions, until the heavy rainfall of October 6th and 7th, which penalized the end of the harvest, which was completed on October 18th. The wines of the 2013 vintage have a lot of freshness and breed. The very pure botrytis developed on ripe grapes gives the wines remarkable elegance and finesse.
Delicate floral and tart nose
Great fullness in the mouth with notes of white fruits (peach, pear) and candied apricots. Beautiful ensemble, nervous and racy, a fine promise of the vintage.
Comment le servir ?
Viande
Duck, roast chicken
Fromage
Blue-veined cheese, comté cheese, fresh goat's cheese
Poisson
Sauternes sauce to accompany a Turbo
Légumes
Pan-fried spicy vegetables, tajines
Desserts
Dark chocolate or citrus fruit dessert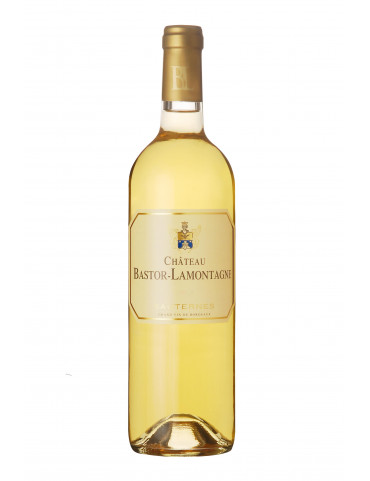 80% Sémillon
20% Sauvignon Blanc
Appellation :
AOP Sauternes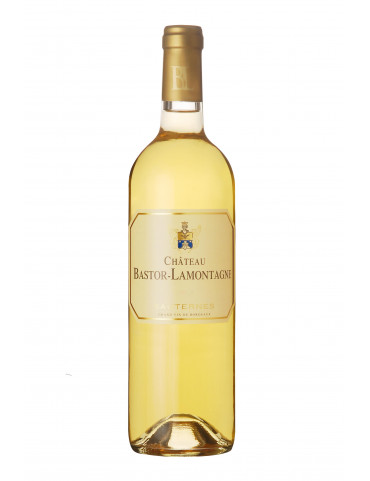 Favourite / Great success
17/20 Favourite " The magic of fat sauternes, tender with sweetness, finding their balance in a luminous acidity. Even if the body is not imposing, it has charm, elegance and lightness on a nice length. "Gault et Millau Grande Réussite " Lively, very acidic on the palate, with little sugar, hence a nice vigour. The wine is not coated but it retains the digestible side that characterises the terroir and the spirit of the vintage. "RVF

Note: 93/100

Note: 16/20
Le Château
Often described as "modern Sauternes", Château Bastor-Lamontagne favours freshness and harmony. Less concentrated than some of its peers, it is a "relaxed" Sauternes as an aperitif and at the beginning of a meal, which retains all its capacity for ageing thanks to its beautiful freshness.