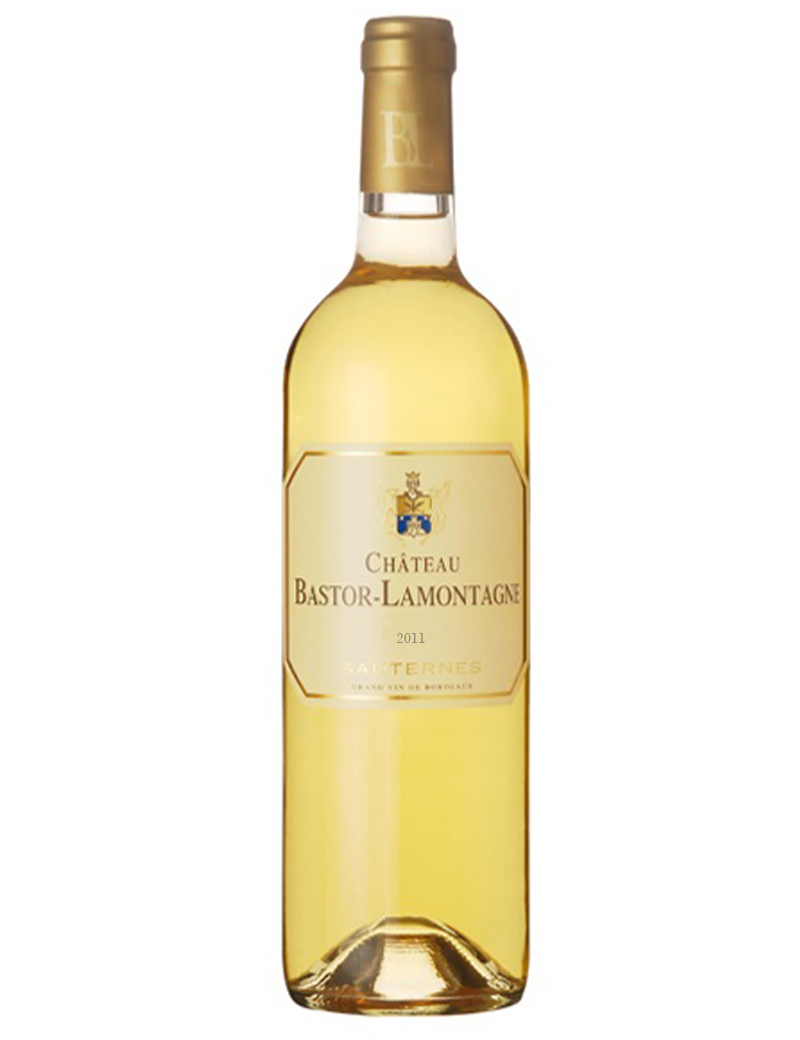  
Château Bastor Lamontagne 2011
Superb 2011 with delicate floral connotations. Smooth and complex on the palate, combining power and distinction, with a beautiful fullness on the finish. Hints of lemon, pear, brioche bread and very good ageing potential. 
L'avis de notre expert
2011 a classic!
"Very nice concentration and freshness, thanks to a dry winter and a very nice season before the harvest".
Margaux Reeder
Vintage 2011
After a very hot spring and an "autumnal" summer which favoured the rapid onset of botrytis, the fine weather set in and it was necessary to anticipate the evolution of the maturity of the berries which were concentrating at a crazy speed and pick the grapes at the right moment to avoid over-concentration. Despite these rather difficult conditions, the vintage is homogeneous, bright, fresh and well-balanced.
Brilliant, intense colour (golden reflections).
Delicate aromas of white peach and candied apricot. A floral note brings a welcome freshness.
The wine is fresh on the palate, with a perfect balance: its richness is balanced by its minerality and the spicy character of its long finish. A racy wine.
Racy
Freshness
Well Balanced
Comment le servir ?
Viande
Asian and spicy dishes (e.g. chicken curry)
Fromage
Blue-veined cheese, comté cheese, fresh goat's cheese
Poisson
Perfect in a sauce to accompany fresh fish.
Desserts
Full-bodied dark chocolate desserts
95% Sémillon
5% Sauvignon
Appellation :
AOP Sauternes
A much appreciated vintage
11 awards for this delicate vintage. Amongst the Wine Entousiast favourites ( 91-93/100 ), the intense and delicious structure of this wine with a perfect balance between acidity and tannins. Perfect for long term ageing. "A success: Tender and supple liquor, fresh, but not very concentrated. Drink within 5 to 10 years" by Revue des vins de France

Note: 88-91/100

Note: 91-93/100

Note: 16.5/20
The castle
Often described as "modern Sauternes", Château Bastor-Lamontagne favours freshness and harmony. Less concentrated than some of its peers, it is a "relaxed" Sauternes as an aperitif and at the beginning of a meal, which retains all its capacity for ageing thanks to its beautiful freshness.