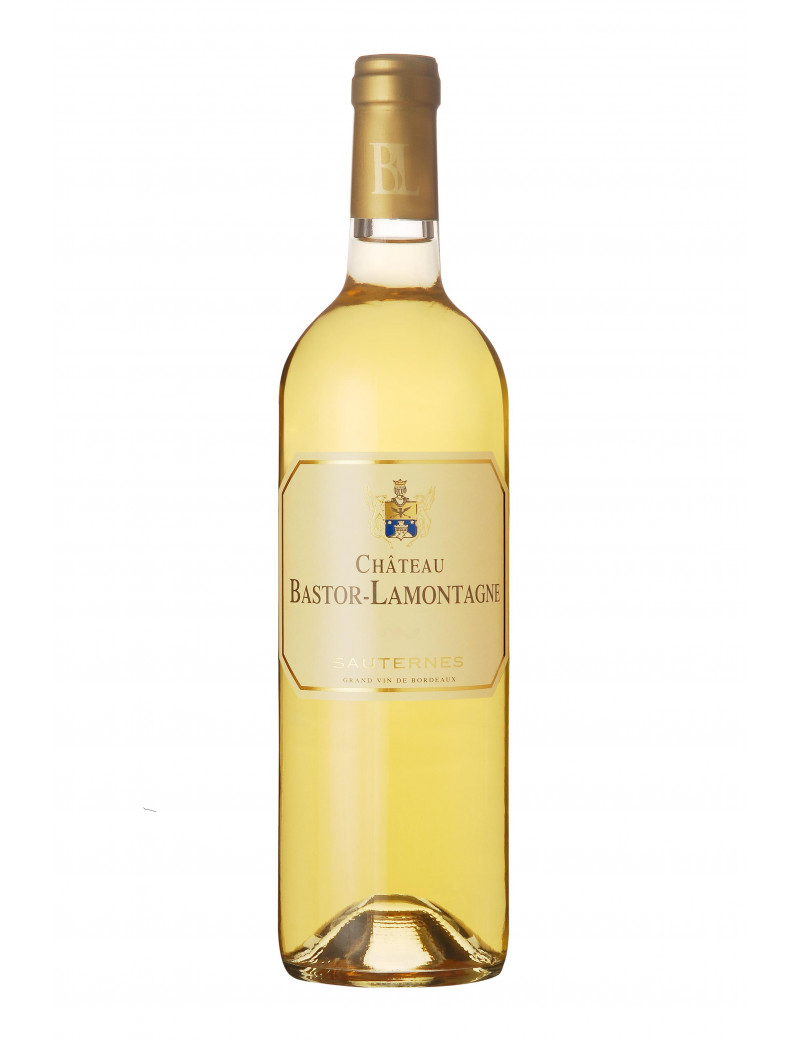  
Château Bastor Lamontagne 2003
Dark amber color. Very nice bouquet marked by aromas of candied fruits and slightly spicy. In the mouth, beautiful rich and unctuous matter with melted aromas of exotic fruits and beeswax. A persistent and greedy finish.
L'avis de notre expert
The year of the heat wave
"A year in which we had to fight with a climate out of the ordinary and finally obtain an elegant and fresh wine".
Margaux Reeder
Vintage 2003
2003 will remain in the memory of every winegrower the year of a scorching summer and a particularly early harvest. This precociousness was evident right from the flowering, which took place a week earlier than the average of the last decade. July was hot, with temperatures often above normal, and August was marked by an exceptional heat wave, both in terms of the temperatures recorded and its duration. Despite particularly high temperatures, the water supply to the vines was never deficient during the summer. The hot and rainy weather of the first ten days of September allowed the rapid and widespread development of botrytis on grapes with a very high concentration of sugars. Moist mornings followed by hot, sunny afternoons then allowed a high concentration of sugars to develop.
Beautiful dark amber colour
Bouquet of candied fruit and beeswax
Beautiful rich and unctuous body with hints of exotic fruit and honey. A lingering and greedy finish
Comment le servir ?
Viande
Duck with honey, chicken with lemon
Fromage
Auvergne blue, Roquefort cheese
Poisson
Cod fillet with a citrus fruit sauce
Légumes
Vegetable wok with sweet and sour sauce
Desserts
Dessert with chocolate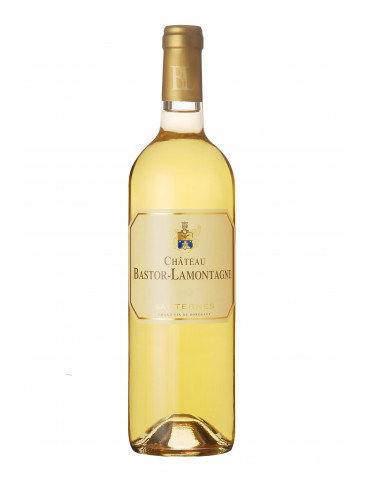 80% Sémillon
20% Sauvignon Blanc
Appellation :
AOP Sauternes
Température de service :
10-15 years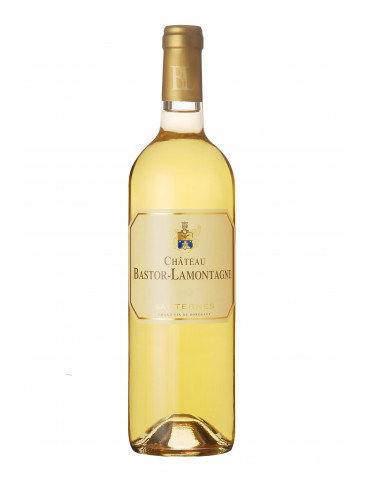 A vintage that has been rewarded over the years
"Bastor-Lamontagne has always been one of my favourite vintages, especially when I'm looking for a reasonably priced Sauternes", Wine Advocate 2003.

Note: 2 étoiles

Note: 4 étoiles

Note: 88-89/100
Le Château
Often described as "modern Sauternes", Château Bastor-Lamontagne favours freshness and harmony. Less concentrated than some of its peers, it is a "relaxed" Sauternes as an aperitif and at the beginning of a meal, which retains all its capacity for ageing thanks to its beautiful freshness.